Brought to you


by


Alana

Roberts


Joerg Buyna
 
 
 
 
Hi everyone!
As you know, ALANA ROBERTS at AMAZINGLYVIRTUAL.com and I, JOERG BUYNA at JMBVIRTUAL.com are collaborating for more than 5 years. We both felt that it's time to provide a more frequent update to our clients on administrative and IT related topics.
But why should we issue TWO newsletters if we can easily combine them? So here we go: Welcome to our Joint Journal.
In the upcoming issues of Joint Journal we would like to share our thoughts and opinion on current hot web-topics as well as introducing exciting development and news to you. We hope you enjoy :-)
___...___
Let's talk about
BACKUPS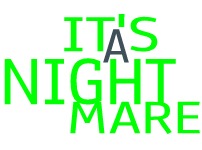 It happens. I've seen it happen. It is a nightmare. Your website has just been hacked, or it has failed, or all the products that were on your sales page yesterday are gone. You sign on and suddenly you discover that all your data is gone, your images, your blogs... everything is GONE.
Maybe your (shared) server crashed or maybe it was something that you inadvertently did. Whatever the cause - the result is still the same. Your website is down, and your business is closed for the day - or even longer - until you can get it all figured out, put back together, and get it up and running again.
Recently this happened to two of my clients. They each had their own individual websites and they each had different servers - and they both had their website shopping carts - and their WordPress databases - crash.
If you haven't backed up your website and all associated files, you are not alone. Or should I say sadly not alone?
Many small business owners don't back up their websites because they don't understand how important it is to do so, and furthermore, they just don't know how to. But even if you have the technical knowledge on how to, NEVER settle for a partial backup like it is offered from many non-professional free plugins, incl. the built-in WordPress Import/Export feature you all have on your sites. I promise: You WILL lose. Either your database, theme customization or all of your images or what ever. Been there – done that! Remember: You get what you pay for!
Okay, so far so good but, this whole backup thing shouldn't really be a problem, because your hosting company backed it all up anyway, right? If you answered "Yes" than your website can easily be restored? Well...turns out the backup files were stored in the root directory of your hosting account and – GONE too. Now what? Frankly, here starts the real headache because you don't have a resource to fall back to in order to restore your files. Well, not entirely true. Each good hosting company backs up their server files at least once a day, respectively once a month for each shared server account. While this is good business practice, for you it has a down side or two.
In our digital world with so many things changing on a fast pace, we cannot prevent an event like a server crash or, causing a faulty piece of code within our website to make the same inaccessible. But what we can do – and we MUST do it – is backing up our work while it's running smoothly. Equally important, don't store the backup files just on your server! Download these files to your computer or another safe place where they can be retrieved if worse things happened.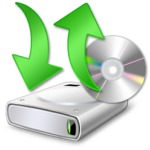 My recommendation: Like when you balance your check book or reconcile your company's accounts you don't throw away the corresponding documents, do you? So please get into the habit to do the same with your website. Have a backup. A plan "B". It's important! It's vital! It's for your own sake.
So, that begs the question, "How often should I back up my website?" The answer to that really depends on how often you update the information on your website. As a rule of thumb; if you are blogging on a regular basis or update your shopping cart frequently a backup should be done once a week. If you are not blogging at all, or editing your shopping cart, you may not need to back it up as often but at least once a month.
At Amazingly Virtual a scheduled backup service is offered among other Web and IT maintenance services. If you are uncertain about what's best for you just ask Alana. She will give you an honest opinion on what should be done.
And while we are on the subject, you really should back up your personal digital files (images, photos, and documents) - the ones on your computer - to more than one place. Consider storing them in Dropbox, Google +, or perhaps purchasing a hard drive (you can purchase one for under $100).
___ . . . ___

UPDATES...
...and why you should keep your site updated
While WordPress is the largest and worldwide most popular CMS (it powers roughly a quarter of the internet including government web sites, yep, amazing isn't it!), it also becomes a target for people having no good in mind. For some idiots (excuse my language) it's like a sport to not only find vulnerabilities in a platform but further – instead of using their skills to improve – they implement malicious code with the intent to harm.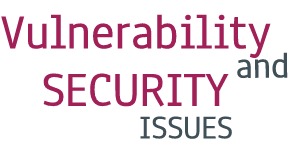 When it comes to malicious code I have to say I'm not an expert but I can say that one of the most important aspects of keeping your WordPress site secure, as well as ensuring that it is running as smoothly and efficiently as possible, is to keep everything up to date.
When a security issue or vulnerability of the WordPress core or a plugin comes to light the developer community reacts fast and a corrective action can usually be provided in no time. This is a huge advantage of an open source platform. I have seen this numerous times; if the actual developer can't fix the problem immediately for whatever reason, someone else can – and will!
Performance, bug fixes, compatibility and new/updated features are a few more reasons to keep your site updated. With every new version or release of a piece of software the developers have taken recent changes of web development into account, which means known bugs have been fixed, new features have been added, your software is compatible with the latest platform version and performance has been optimized.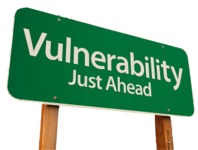 Of course I can't speak for all developers because there are some wild birds out there ignoring and disregarding W3 standards, which is resulting in sloppy coded plugins.
Nevertheless, free plugins are great, I agree. Sadly some of them are being published for "testing the waters" only. You've seen it, I've seen it; we found a plugin for exactly what we need it for. But – oops! - once installed half of the features are working with the paid "Pro"-version only. Bummer! So, if you have an IT person on hand or a webmaster, trust his judgement when it comes to software selection. A plugin, or any add-on software for that matter, should be thoroughly tested after install because we want to make sure it is platform-compatible and doesn't interfere with another add-on or even your theme.
___...___
Responsive
Design and Mobile Friendliness
A couple of weeks ago I woke up and after checking my emails I wasn't up for breakfast anymore. Why? Because Google announced yet ANOTHER! change of their search algorithms.
Now, so they said, after discovering that a significant amount of searches had been initiated from a mobile device (and that number is rapidly growing), Google wants to reward those websites that have been designed with mobile friendliness already in mind. What they didn't say was, what actually constitutes a mobile friendly site.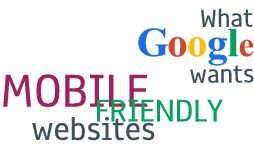 A search for, "what is a mobile friendly site," returned some useless results. Personally, I don't blame Google. They usually know what they are doing. I consider new algorithms a driving force in and for web development in terms of implementing new technologies. But it appears that someone forgot to write a description for what a mobile friendly site has to have. Even Wikipedia doesn't offer a great description for a mobile friendly website. So, is it up to me to define what a mobile-friendly site is? Not quite. When I design a website I want to be compliant. Developing (and coding) a website based on what I think is right is definitely wrong.
As I have mentioned before, the developer community is always a lifesaver in deep waters. Thinkers, smarter than I am, actually came up with a valid definition of a "mobile friendly site".
My colleague Roger Renteria summarized it perfectly in a blog on Write Techie:
"A mobile-friendly site is a website which content is rendered in a manner that is easily readable for mobile devices, such as smart phones and tablet devices. That said, it must include similar features found on a standard website, such as navigation, search options, and share functions...
Why include share functions?
Mobile device users are more likely to utilize the latest in social networking and it is important to have those features on a mobile friendly site. In addition, why exclude a feature from the mobile site? Apple integrated Twitter in iOS, Microsoft heavily invested in Facebook..., and Google created Android –installed on over 300 million devices."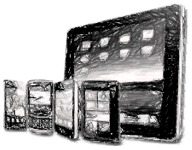 Although many themes claim to be "responsive" they are actually not. Some header sections or hooks come with a fixed size. Sub sequentially images within these sections will not be down-scaled to fit a mobile device screen. The result is a proportional awkward looking website on a small screen.
The solution: I am using special [responsiveness] plugins, which I like better anyway because of the freedom to style a mobile view to my clients need. I can implement any image, video or audio file I want to and the navigation bar is customizable. Another great advantage is the flexibility in style through either the plugins own CSS or – in some cases – I write my own CSS.
"Mobilegeddon" is here. Are you ready? If you are curious contact Alana to see if your site is mobile friendly.

___...___
So much for the June 2015 edition of Joint Journal. Thanks for reading. Hopefully we could get your attention and you found it interesting to learn a thing or two. We are looking forward to sharing more exciting news with you.
Your Team Joint Journal
Alana Roberts
Joerg Buyna